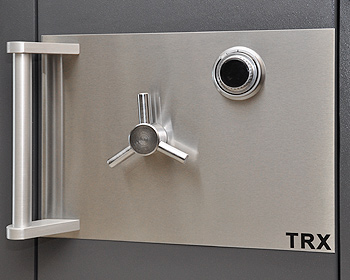 Access Security Products Ltd. is a leading manufacturer and supplier of burglary and fire resistant safes, vaults and security equipment including a comprehensive range of Underwriters' Laboratories listed product.
Access is a single source security solutions provider. We manufacture and inventory an extensive range of security products and provide our customers with installation and security consulting services and technical support expertise. We have a fully equipped service and installation department that provides a 24 hour response capability.
Access has been successfully protecting the physical assets of our customers by supplying the commercial market place with security products since 1992. Our products and services are distributed throughout North America and beyond, utilized by retail markets and commercial applications, government agencies, financial institutions and security equipment dealers.
We hope to provide peace of mind for our customers every day by providing them with the right products and services when they need them and by investing in state-of-the-art research and design technology to meet on-going needs and customer expectations.
The Access Security portfolio of security solutions and services includes:
Full range of security products:
Strict adherence to the requirements of UL® (Underwriters Laboratories)
Ability to work with internal protective services teams throughout the specification and fabrication process
A flexible manufacturing environment that delivers custom solutions
24-Hour pricing and quick RFP/RFQ turn-around
Superior warranty compared to industry standards
An international network of authorized and qualified service associates
Associations
Access Security Products Ltd. is member of a number of industrial associations including the Safe & Vault Technicians Association (SAVTA), Associated Locksmiths of America (ALOA), and the Canadian Jewellers Association and
Jewellers Vigilance Canada.